After the start of the special military operation in Ukraine, the media regularly publish reports about the departure of famous cultural and artistic figures from Russia. Some of them say directly that they are leaving the country for political reasons, while others insist that immigration is out of the question in their case. Read more in the RTVI article.
Chulpan Khamatova
Zakuliska Telegram channel reported on March 7 that the actress and founder of the Podari Zhizn Charitable Fund Chulpan Khamatova left Russia for Latvia.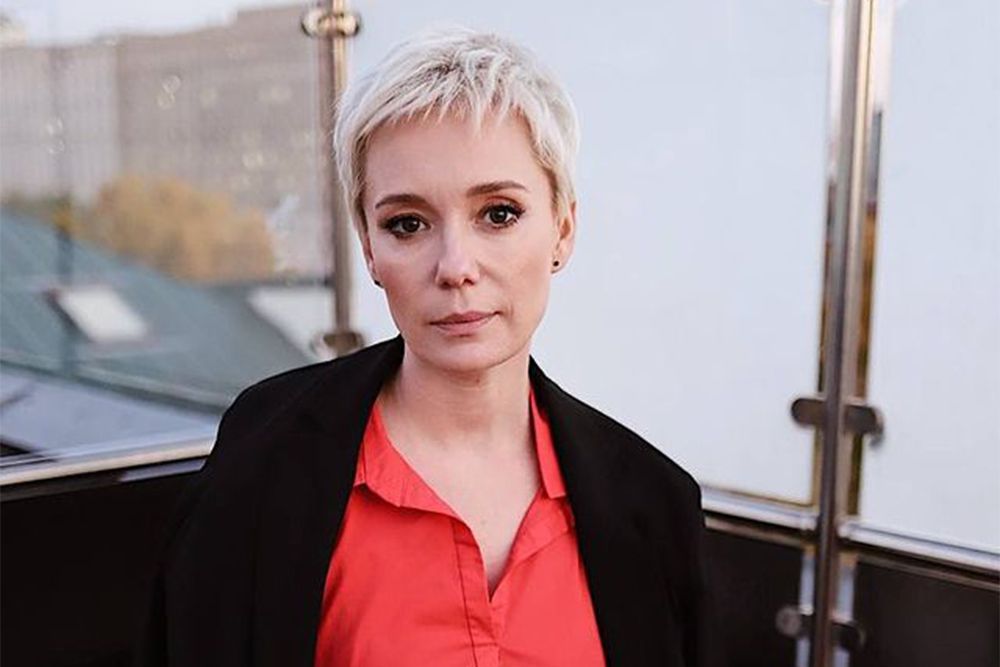 Photo: @chulpanofficial / Instagram
"Actress Marina Alexandrova will know many offers for the role of Chulpan," added Zakuleska.
Khamatova herself did not comment on the information about her departure, and the official representative of the Sovremennik Theater, Elena Volkova, confirmed to Rize's publication that there are no acting alternatives in the performances in which the actress participates.
Where do you get this information? Either Akhedzhakova left, and now Khamatova … I do not have such information. There are no alternatives in performance with Khamatova.
"Rise" adds that the upcoming productions with Khamatova's participation in "Soveremennik" will be held from March 15-16.
Chulpan Khamatova is among the signatories to a letter from cultural figures calling for an end to the special operation, which was published on February 24, 2022. The appeal says the signatories do not believe that Ukraine is under Nazi rule and needs liberation.
Anton Doolin
Film critic Anton Dolin himself announced his departure on Telegram, calling the existence of such an opportunity a "privilege".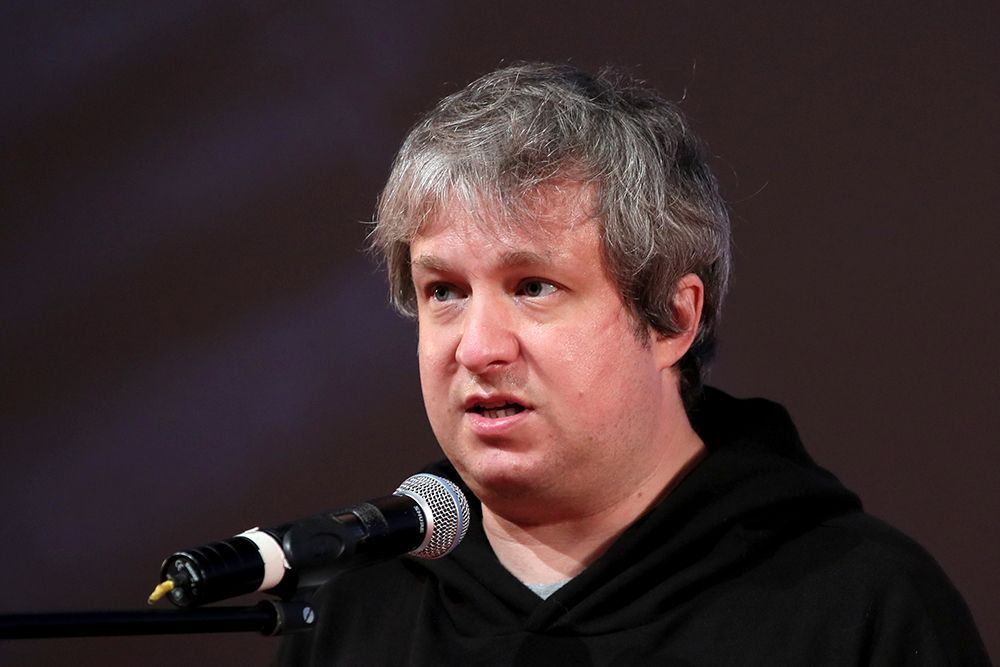 Photo: Vladimir Gerdo/TASS
"It is impossible to live in a country, even home and beloved, where they shut your mouth. Especially for a person the only word instrument. And I could not breathe the air of Moscow, where people continued discussing plans, watching films, holding art discussions, going to vernissages and premieres, While people are being killed and dying in Ukraine," Dolin wrote in a post dated March 6.
However, I consider it important that the protocol inform: we do not have any residence permits, second passports, foreign work contracts, deferred funds (we were able to withdraw a little before departure), and in general, "alternate airports" and "long-term plans" ".
"It's funny that I refused to leave all my life. Although they called and waited. My homeland is Russia, I did not want another country. There is no more Russia," added the film critic.
After his departure, Dolen reports that his messenger accounts have been hacked.
Ksenia Sobchak
Journalist Ksenia Sobchak is now abroad, but she categorically rejects all allegations that she fled Russia.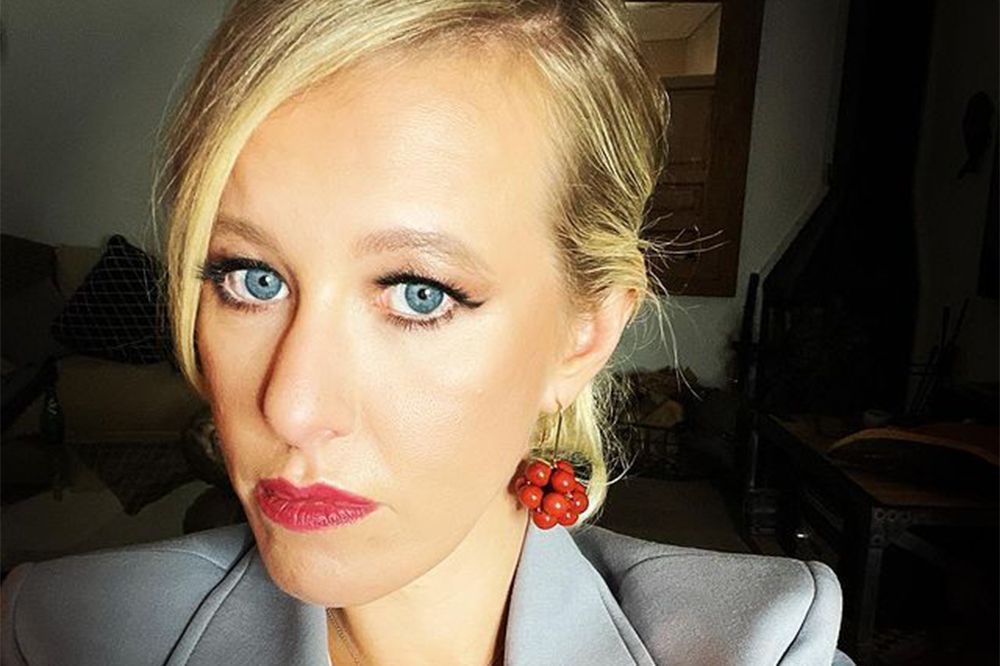 Photo: xenia_sobchak / Instagram
On March 2, information appeared in several Telegram channels that the daughter of the first mayor of Saint Petersburg had traveled to Istanbul with her son, after which (also according to unverified information) she was seen at Ben Gurion Airport in Tel Aviv, Israel. .
"I fly, I do not fly away. Now the child has a vacation at school, and we are going on vacation, planned long ago (promises must be kept – even for a child), "wrote Sobchak.
I am Russian, I am a Russian citizen, I do not immigrate anywhere, I have no other citizenship, "dead end" and yachting. Husband in Moscow – come tomorrow [3 марта] On uncle Leva, he plays there. Rehearsing and preparing the stage for the opening. We cannot influence what happens in any way, we can only act. And don't become hysterical. So here's the news, no unplanned departure, all is well.
However, on March 7, Teleprogramma.pro wrote that Sobchak's husband, director Konstantin Bogomolov, was also "seen" flying to Tel Aviv. Other sources have shared similar information.
Alla Pugacheva and Maxim Galkin
Information about the departure of Alla Pugacheva and Maxim Galkin from Russia is actively copied in the media, but so far no publication has been able to confirm this. And also to prove the opposite – that the singer and showman is still in Russia.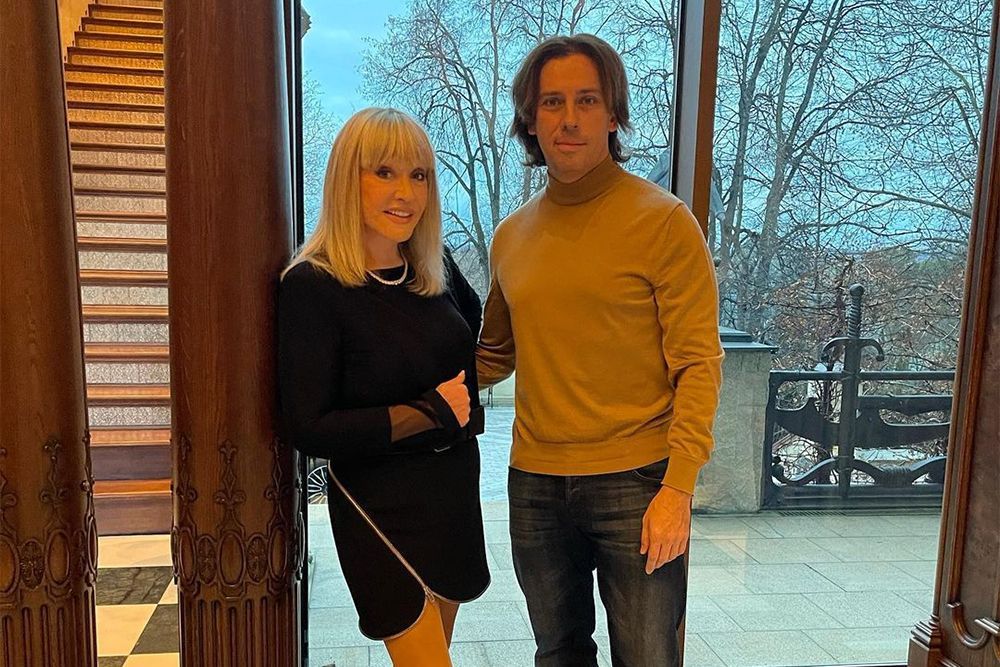 Photo: maxgalkinru / Instagram
The departure of Pugacheva and Galkin was announced on March 5 by the Nemalakhov channel (they traveled with their children from Russia on a private plane), and the Patriarchs added details, including an updated date.
"Alla Pugacheva left Russia on February 28 via Vnukovo-3. This was reported by a resident of the patriarchs, who traveled to England on the same day," the channel wrote.
Maxim Galkin spoke out against the Russian special operation in Ukraine on the same day it began, February 24. After that, the showman faced criticism on social networks. Komsomolskaya Pravda also reported that federal television channels did not begin to show advertisements for Uralsip Bank with his participation.
Zemfira and Renata Litvinova
And little is known about the alleged departure of Zemfira and Renata Litvinova, which was reported by the Telegram channel "just to anyone".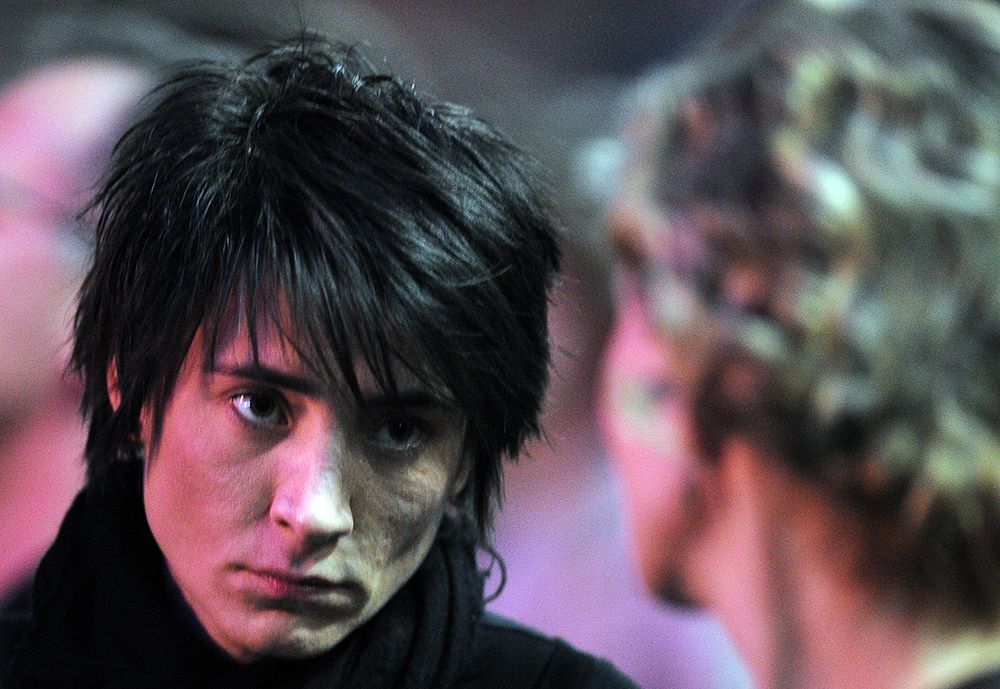 Photo: Artem Korotaev / TASS
"Renata Litvinova and Zemfira flew to Paris. It turned out that someone still got there from Russia. I do not want to write "I left Russia." There is an option that they, like Sobchak, stole him for convenience [все-таки Земфира отработала такие сложные концерты с солд-аутом]. or fashion week. After all, today Gvasalia presents a friend of Renata Demna a new brand of the Vetemens brand – VTMNT. The "Just Nobody" letter dated March 4 says, maybe they'll be back again.
Subsequently, the channel published a photo of Renata Litvinova from the Balenciaga fashion show in Paris, having positioned herself as a page with "rumors of stars".
Zemfara did not make public statements about the special military operation, except for a few words on social networks: "She is crying" and "She does not want war."
Vera Polozkova
Unlike Zemfira, the poet Vera Polozkova does not hide the fact that she left Russia.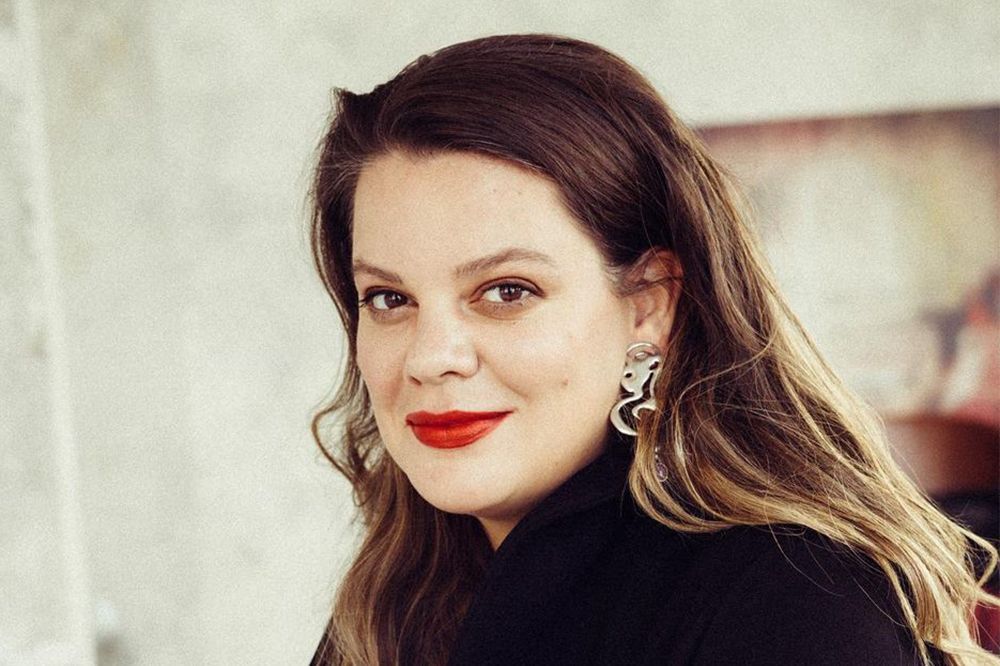 Photo: bolshe_nikogda / Instagram
"We flew away. It's been a very bitter week. I travel all my life, and live where you hear my language. It's so painful to gather the kids for your birthday and say goodbye to friends, because they had no choice," she said on March 7 on Instagram.
Polozkova did not specify her exact whereabouts, but expressed the hope that the situation in Russia would change.
"The state is not equal to the people," the poet added.
Alexander Vasiliev
Fashion historian, art critic and TV presenter Alexander Vasiliev also left Russia, returning to his home in Paris. Advertise this on Instagram.
Vasiliev also announced the suspension of filming of the program "Fashionable Sentence", which he is hosting.
"One of the main reasons is the closure of all the fashion stores in Russia that brought us goods from the West, and the inability to wear heroines – there are no suitable sizes, colors and, of course, styles," he explained in a statement. Interview with Komsomolskaya Pravda.
The program is not stopped. But we recorded many episodes in stock and they haven't aired yet. I have no doubt that it will be shown. But no one knows when the entertainment programs will open first. "Now the viewer wants to watch the news," added Vasiliev.
The art critic also noted that he is not yet ready to predict the future of fashion shows in Russia.
I think all Western discourse in our country would also be inappropriate. We will hardly be able to talk about the French style in fashion, about the Italian style, about the Scandinavian style … We will no longer be able to tell people the news of the shows of Paris, Milan, New York.
Cantemir Balagov
Kantemir Balagov, director of the films "Tight" and "Dilda", also spoke on Instagram about his departure from Russia.
We left Russia. We are sorry and devastated. In an instant, our future was taken away from us. Our lives were taken from us. Our parents and friends were taken from us. But they could not take one away – this is a movie. Our hearts are with Ukraine and the people of Russia who are against this nightmare.
Now the message is not available on the social network, but its text has been preserved in the news notes of various publications.
Djigan
Questions about leaving even arose in connection with rapper Dzhigan, who is now vacationing abroad with his wife Oksana Samoilova and children.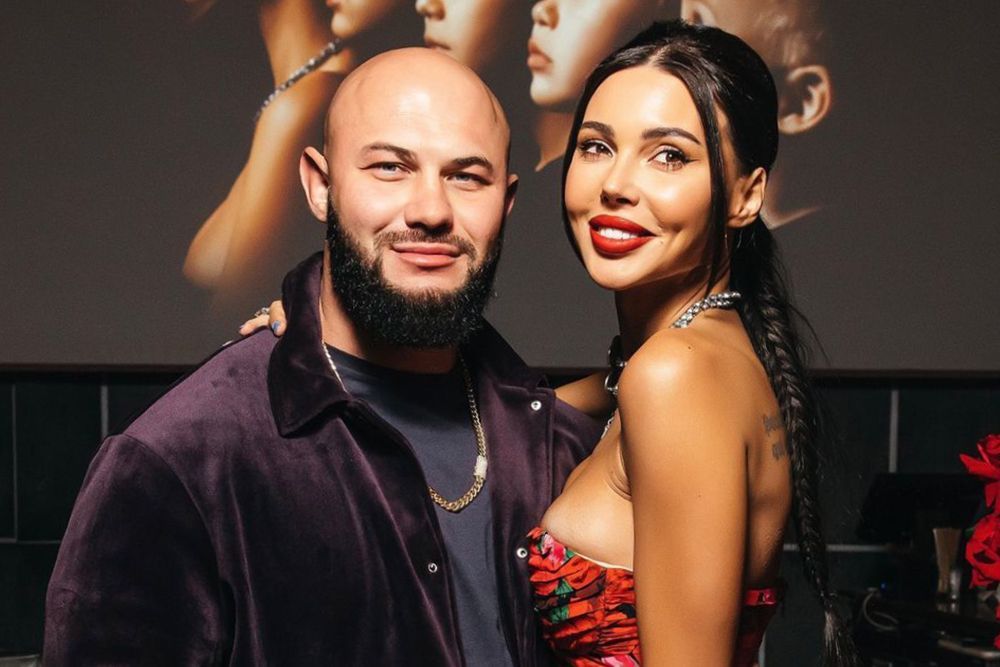 Photo: samoylovaoxana / Instagram
"As I understand, summer is behind me. We left Moscow, but not forever. We just went on vacation. Samoilova wrote on Instagram.
It is noteworthy that Djigan himself (his real name is Denis Ustimenko-Weinstein) was born and raised in Odessa. The musician is a master of Ukrainian sports in kickboxing.
Response
Messages about the departure of famous people of Russia (and only part of the list is mentioned above, which does not include hundreds of journalists and other people) caused a polarizing reaction from society. There are those who express sympathy for those who left, and those who condemn.
Among them is the deputy of the State Duma Sultan Khamezaev, who has already suggested depriving those who have left the opportunity to return.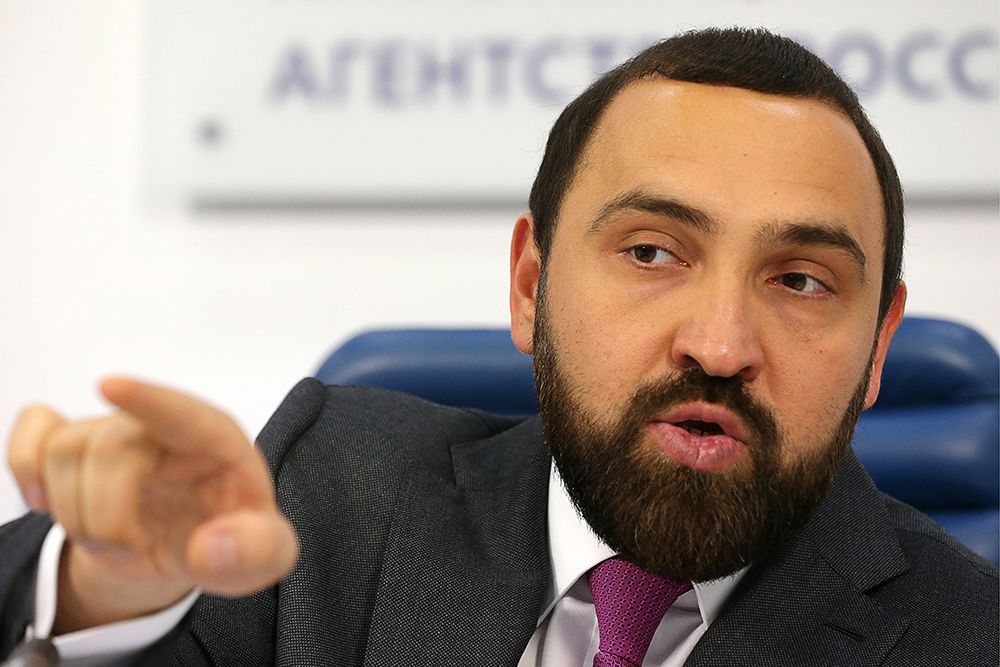 Photo: Vladimir Gerdo/TASS
"Those who leave their homeland at a responsible time, it seems, consider another country their home. Moreover, other countries are already practicing a complete ban on any commercial activity of guest performers. Anyone who has fled should be prevented from returning to the country. At such a time Everyone should unite and create for the development and strengthening of Russia, "he said in an interview with RIA Novosti.
There is no better time than separating the wheat from the wheat.