Voice2Med: He will hear and write until "head muscle injury"
Artificial intelligence is able to convert voice to text. This function is probably used in many applications of your smartphone, and few people seem to be surprised by this. But try to dictate complex medical terms. Abracadabra is recruiting?
So that the voice assistant does not start to fail, it must be taught to work with a large amount of professional jargon. The dictionaries of general practitioners, pediatricians, radiologists, ultrasound specialists, endoscopy specialists, surgeons and cardiologists have been "woven" into a special program memory by the developers of the Voice2Med product. How can everything be evaluated today, for example, by those who underwent a medical examination at the Irkutsk City Clinical Hospital (IGKB) No. 8.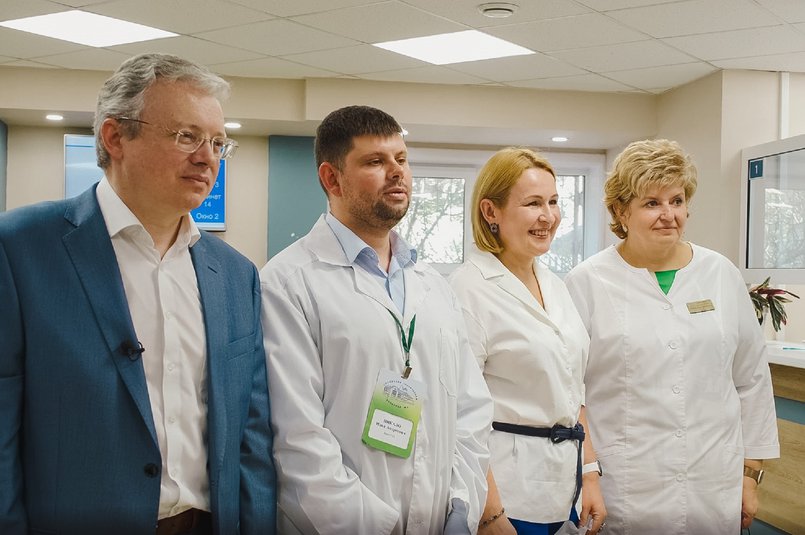 To create new dictionaries, more than 500,000 anonymous protocols have been processed. This made it possible to ensure the accuracy of recognition of terms by 97-98%, Yulia Kalvina, director of the Irkutsk branch of Sberbank, explained to reporters in Irkutsk during a tour of the preventive examination department of the State Clinical Hospital No. 8. She said that Voice2Med, an assistant for doctors, was Created by Sber's partner, MDG Group of Companies, in response to a clear need to reduce the time for preparing medical documents, because it is better to dedicate them to patients.
MD, Ultrasound Diagnostic, MD, Ilya Piccolo has already made friends with Voice2Med in his day to day work. The hospital implemented the solution at the end of 2021, and the voice assistant helped record the results of more than a thousand examinations so far.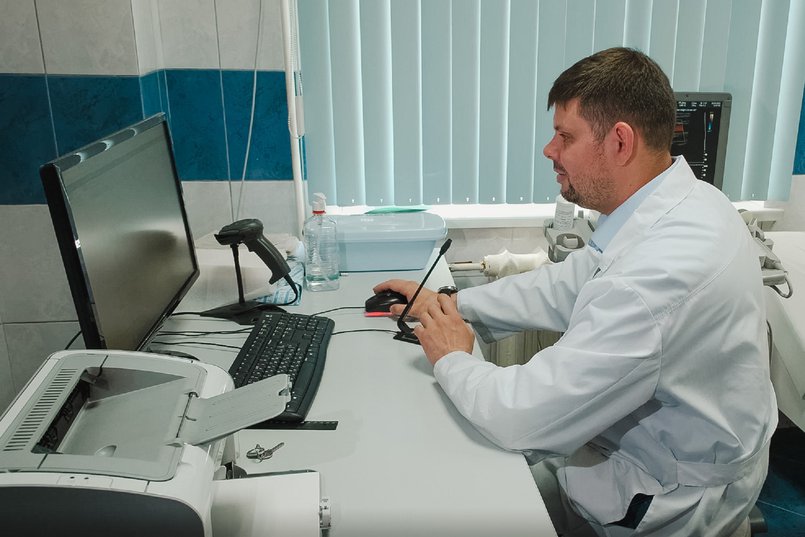 "I got used to it quickly," says the doctor. – A day or two and stuffing his hand. AI now changes medical terminology without errors, and almost no additional corrections are required. Good helper! Simple and understandable. At the same time, the time to fill out the medical protocol has been halved."
as it was before? Short studies take five to six minutes, and then another ten minutes, the doctor writes all the data on the computer. And if the ultrasound was long, an hour and a half, then it took at least thirty minutes to form a protocol. The doctor clicks on the keyboard and the patient waits.
Now everything has become simpler and more dynamic. During the study, the doctor, using a special microphone, dictates the information that is being decoded and transmitted to the open protocol of the Medical Information System. Ilya Piccolo is pleased: "We send it to the printer, and the patient immediately receives the result in his hands." If earlier he managed to receive 25 people per day, now it is – 50 people. More time seemed to think about difficult cases.
"A product like Voice2Med should be widely applied," the experienced clinician has no doubt. – I tried it myself. I can recommend him with confidence."
Voice2Med has already been implemented in many medical institutions of the Irkutsk region, including the Regional Oncology Polyclinic and Ivano Matrininskaya Hospital.
Zhanna Yeseva, Chief Physician at City Medical Hospital No. 8, also positively evaluates the experience of using the voice assistant, since the number of examinations performed at the medical facility has increased significantly.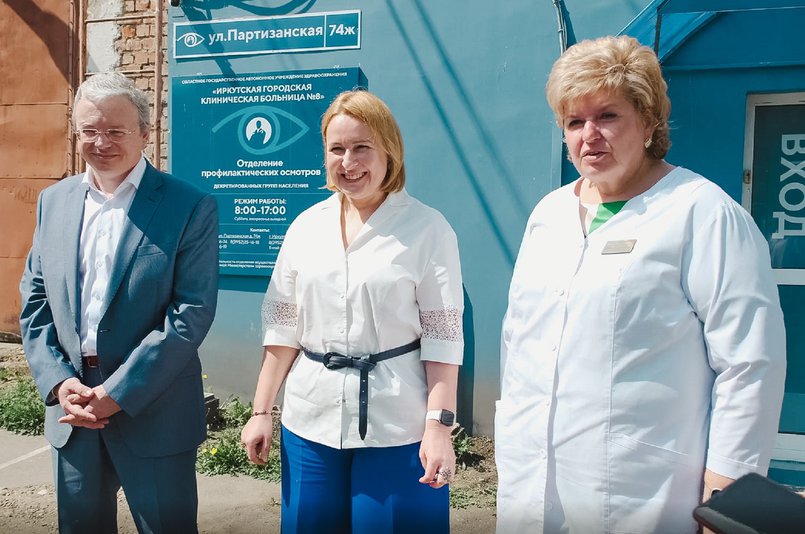 The Department of Preventive Medical Examinations has been organized in the Oktyabrsky District of Irkutsk for 18 years. Today, 200 companies are dedicated to it. In addition, we are contacted by people who need medical examinations before getting a job. Therefore, the burden on doctors is high, – said Zhanna Yeseva. "Thanks to Voice2Med, productivity has doubled. Quality and timely examinations are important, and thanks to Sberbank and partner MDG for helping us bring best practices into hospital work that improve the quality of medicine and the level of service. I must say that we have been collaborating with Sber for a long time indeed – Whether in the salary project or in terms of digitizing operations. Satisfied."
Not only journalists, but also the acting Minister of Health of the Irkutsk region, Alexei Shelekhov, asked about the experience of using Voice2Med.
I argue as a physician and as a responsible leader. There is nothing worse for a doctor than paperwork. Probably all my colleagues know this, – commented the acting director. Minister. "Therefore, if a solution emerges that makes the routine easier, I would welcome scaling it up. Together with Sberbank and its partners, we continue to implement advanced digital solutions in medicine, including the Voice2Med project. Thus, we are improving the quality and accessibility of medical care in the region."
In the course of a conversation about the quality of services provided to patients, Alexei Shelekhov drew attention to another innovation of Sberbank, which turned out to be very popular in Irkutsk, as well as throughout the country. Since the fall of last year, the services of SBER EAPTEKA have become available to residents of the capital of the Angara region.
SBER EAPTEKA: WHERE AND HOW IT WORKS FOR YOU
According to Alexei Shelikov, the coronavirus pandemic has stimulated a change in approaches to many things: "The online ordering and delivery of medicines and vitamins have gained special importance. Now the topic of Covid has weakened, but the need remains. Many people are accustomed and feel the convenience of ordering medicines and beauty products via And for people with reduced mobility, mothers with children, and for those who are sick and cannot go to the pharmacy on their own, this, in fact, is the only convenient option. "
SBER EAPTEKA is one of the largest online pharmacies in Russia, its portfolio includes more than 75 thousand drugs, last year 11 million orders were fulfilled throughout the country as a whole.
The ability to purchase medicines through the website or mobile application, arrange delivery (if the medicine is over-the-counter) or pick up an order yourself is an excellent offer from SBER EAPTEKI. Moreover, the assortment is huge – more than 12 thousand items, more than 30 categories of various goods, including all the necessary and vital medicines. Renewal – every three weeks.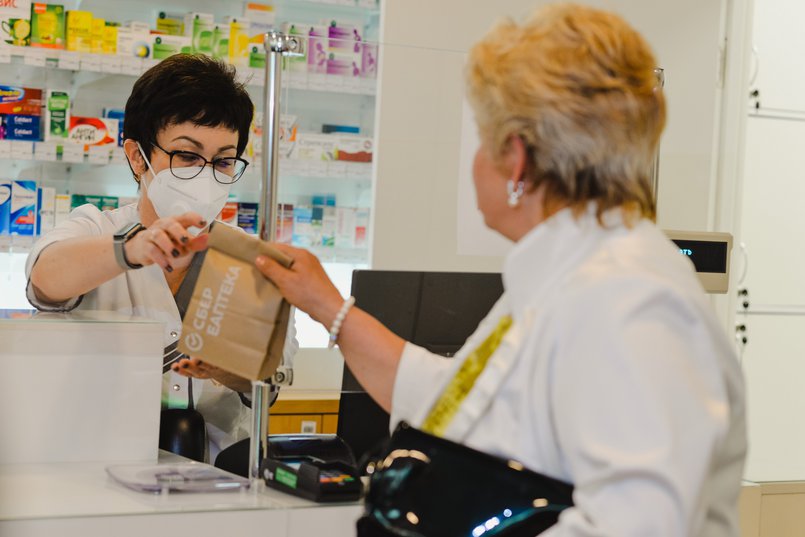 "In the first stage, SBER EAPTEKA was represented in Irkutsk only by online sales and a warehouse center on Rabochego Shtaba Street, where a large assortment of medicines, beauty and health products, hygiene products and medical equipment was formed," said Oleg Misharin . – Now we have expanded the offline format of SBER EAPTEKA, which was opened in the left part of the city. We will continue to develop the network. There is a demand for a pharmacy built into a bank office. In addition, I would like to remind you that SBER EAPTEKA cooperates with a network of partner pharmacies, which also serve as reception points for our orders. "
Yulia Kalvina emphasized that "the emergence of pharmacy points in the branches is another step towards filling the bank's offices with the largest number of services and opportunities for customers." She indicated that not only financial services are now available in Sber branches, but also insurance services, sending packages through SberLogistics, a set of smart devices (SberBox, SberPortal), registration and remote medical consultations with doctors using the SberHealth service, in addition to a group From other offerings from Sber.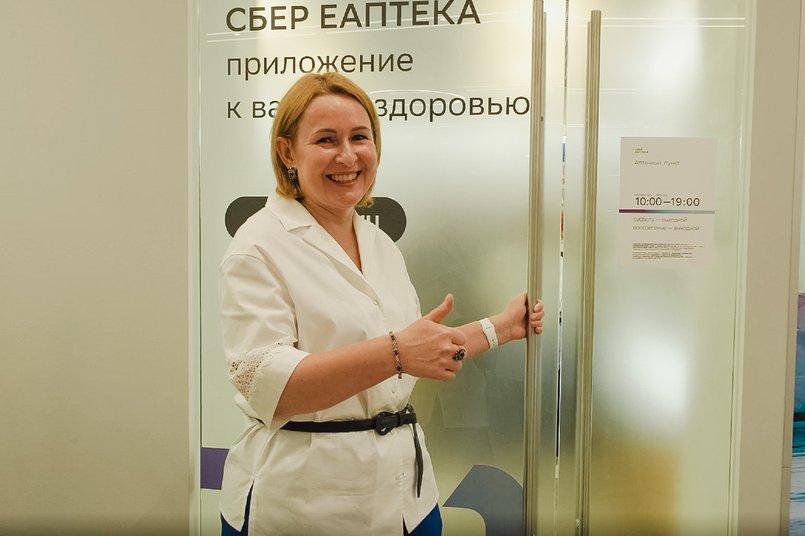 The form of artificial intelligence and digitalization is having a positive impact in various areas of our lives and our economy, including healthcare. Try it – appreciate the benefits.
***
The first point of sale and distribution of medicines SBER EAPTEKI is located in bank branch No. 8586/079 at the address: Irkutsk, Lermontov, 90/1, shopping center "Lermontov". And when ordering medicines or health products with delivery, we remind you that the SBER EAPTEKA customer can choose an appropriate time period of three hours. Free delivery on request from 399 rubles, as well as for owners of SberPrime and SberPrime + subscriptions. Up to 99% of the order amount can be paid with SberSpasbo Rewards.
Olga Bright, IRK.ru
in detail

* Program for recording speech with subsequent conversion to text
** Spirebox, Spireportal
18+
LLC EAPTEKA, address: Moscow, Frunzenskaya Bridge, 42 floor C pom. I com. 2 was registered on 06/05/2014. The organization is designated TIN 7704865540, OGRN 1147746631988, KPP 770401001. License: LO-82-02-000978 dated December 09, 2020.
There are contraindications, you need to consult a specialist