Tedros Ghebreyesus, Director-General of the World Health Organization, announced this decision today in Brussels at the European Union and African Union Summit.
"The best way to manage health emergencies and achieve universal coverage is to strengthen the capacity of all regions to produce the health products they need," said Tedros Ghebreyesus.
So far, more than 80 percent of the African continent's population has not received a single dose of the COVID vaccine. This is partly due to the fact that its production is concentrated in a small number of high-income countries, the head of the World Health Organization said.
"In the face of the COVID-19 pandemic, we have seen that relying on a small number of companies to provide global public goods limits our options and poses a risk," said the Director-General of the World Health Organization.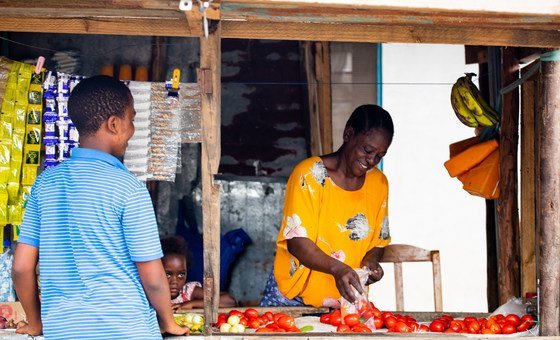 Revolutionary mRNA technologies allow the body's cells to produce a protein that triggers an immune response without using any viral material. At the same time, in the case of COVID-19, a harmless portion of the spike protein is produced that warns the body to defend itself against the virus.
Last year, a global center for mRNA technology transfer was set up in South Africa to support low- and middle-income countries to produce their own vaccines with necessary operating procedures and knowledge.
WHO, with its partners, will help six selected countries train specialists, strengthen regulatory frameworks, and get vaccine production up and running as quickly as possible. Today, six select countries have been announced where it will be launched in the very near future.
This center was created primarily to address the challenges associated with responding to COVID-19, and could be used in the future to establish production in Africa and for vaccines, medicines and other diagnostics.
Today, before the participants in the Brussels Summit, French President Emmanuel Macron said that in today's interconnected world, closer cooperation between countries and development partners is indispensable. He added that it is necessary to share technology with poor countries so that they also have the opportunity to protect themselves in times of crisis.
"We are now trying to establish local production of vaccines in Africa, which is designed to help improve the health of the population, the independence of African health systems and promote economic development," – He said Emmanuel Macron.