We have survived the coronavirus, and not everyone will survive the new economic conditions. Representatives of non-state medicine told Fontanka how and why prices for medical services are rising, whether we should expect a decrease in assistance under voluntary medical insurance programs, whether the Chinese will be able to replace European consumables – what distinguishes private medicine from public medicine in the first place .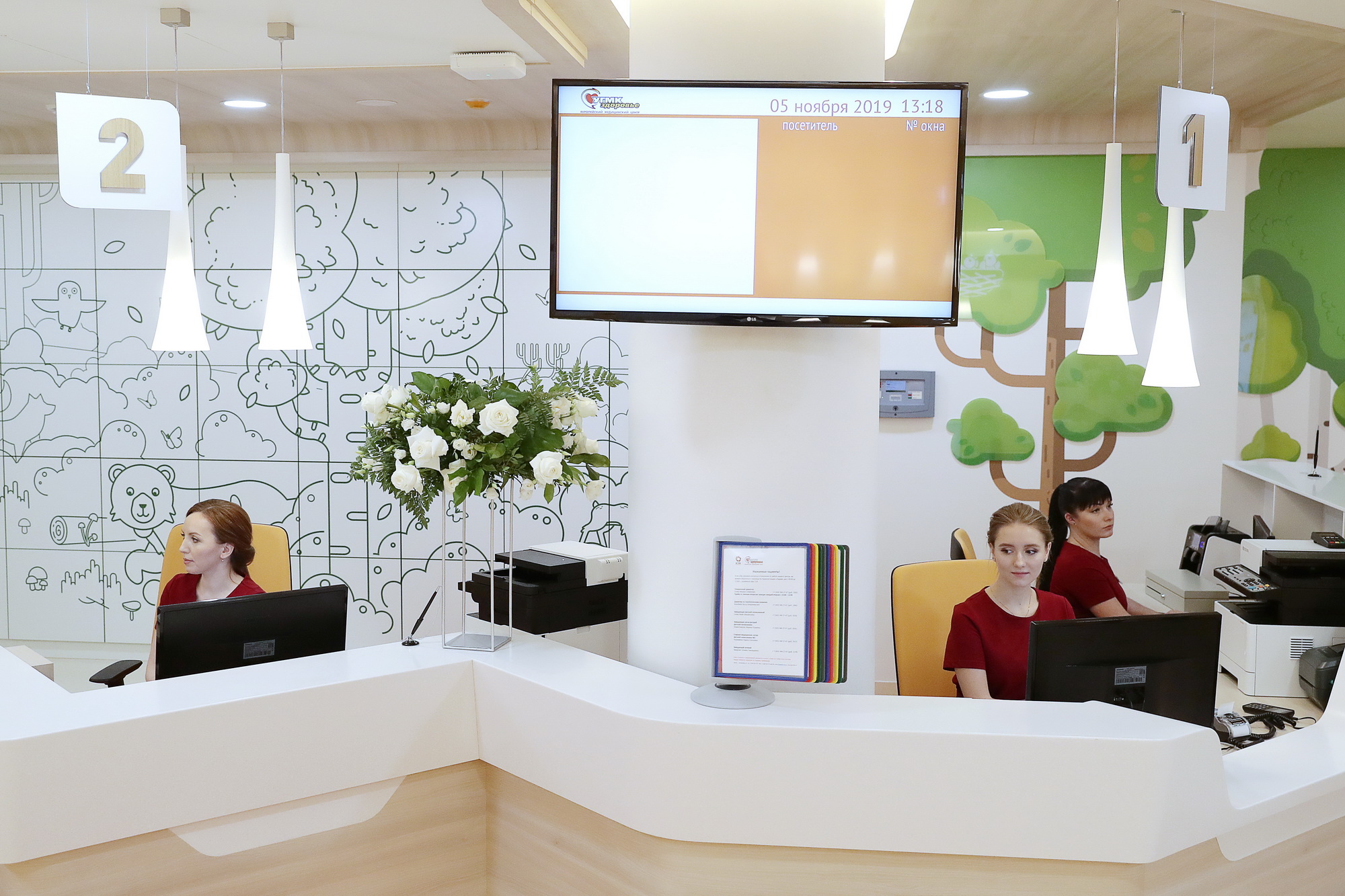 Involved
'While the price hike is my guess'
Private medicine, which has just moved away from the problems of epidemics, is overwhelmed by others. Air traffic suspended, the sharp increase in exchange rates will affect the local health care system and the cost of medical services. Some experts say this is inevitable, others see this inevitability as suicide. But clinics, even if they change the cost of their services, are still very cautious. Because in any crisis, it is the demand for paid medicines that falls first and foremost.
For example, in EMS clinics at the end of February, patients were walking as usual. But once people realized that the country's sanctions were too long, before the four-day holiday – minus 15 percent of calls to the call center. At the new EMS clinic in Engels, appointments have collapsed twice (there are mostly new patients).
Now only large network companies are talking about stability. So, Daria Goryakina, Deputy Director General of the Helix Laboratory Service, told Fontanka that the cost of services at Helix did not change, because consumables and reagents were purchased at old prices – the inventory was formed for several months in advance. All five laboratory complexes of the company and all diagnostic centers are operating normally. "Our western suppliers still keep prices of reagents and consumables at the same level as before the events: at the moment, exchange rate volatility is very high and suppliers will make a decision to change prices after the situation stabilizes," he said. Daria Goryakina.
In non-governmental multidisciplinary clinics, the situation is different, because they have never had a large stock of medicines and consumables – usually purchases are made either monthly or while they are spent. Now, many medicines and consumables are no longer available.
"Here, of course, there is also an element of speculation – suppliers want to hold on to them in order to understand what the deficit will be and when the dollar exchange rate will somehow stabilize in order to set new prices. For some elements, prices have risen very significantly, albeit not yet in the same way. It was at the beginning of the epidemic in conditions of shortage, when the prices of masks increased by 17.5 times, and the prices of gloves and gowns increased 4 times.
Although it was said that everything related to medicine is not subject to sanctions, foreign companies, on their own initiative, refuse to cooperate with Russian companies or change the terms of transactions. For example, we planned to buy another colonoscope: in mid-February we could have bought it for 1.2 million rubles, but we did not have time. Now we are offered under an order of 2.7 million, without guarantee of fixing prices on ruble terms.
On average, prices for consumables and components have already increased by 45%, which is generally not the maximum, the situation is, of course, depressing. Private medicine is now thinking: what to do when the promised import replacement cannot provide ordinary medical gloves to protect medical personnel or traumatologists plaster – household plaster dries poorly and takes a long time, so we use imported materials. What do we say about the rest.
Some things go up, some things just go away. The problem is that today's medicine is impossible without IT technologies. We hardly own any of our own. At the same time, the clinics were "white" – devoid of unlicensed software, and now the opposite is true: the legislator allowed the use of hacked software. "Now clinics have a lot of office equipment, there is a corresponding increase in prices for components and consumables, and supply disruptions are also possible. In addition, suppliers of software systems are leaving – Cisco has left the Russian market, and our VoIP-telephone services are built on it. Of course, this will not become a problem for us now, but it is generally alarming," Tatiana Romanyuk, CEO of EMS Clinic, told Fontanka.
Dentists are shocked by the high prices
The biggest difficulties in dental clinics. They have enormous needs for consumables, and in early March their prices rose without waiting for the ruble to stabilize.
Emil Agadzhanyan, General Director of the Good Dentist Clinic, explains: "In dental clinics, no one usually makes a large stock, and everything is bought" for life "- for a maximum of a month. We use consumables (fillers, implants, etc. to it) – we order new ones, we receive them, we spend them. Everything was done under the old contracts, and new ones were concluded before the holiday. Some implants from the February purchase may be enough for a month, others we have already started buying at new prices. Our suppliers have already sent prices New – with an average increase of 30% for everything, for some items – by 20%. Therefore, starting March 3, we have also raised prices by 10%."
We are now trying to bribe something back up for at least 3 months. But yesterday they sent us a price list for dental materials – an increase of 48%, it is difficult to make a decision," says Tatiana Romanyuk.
In most private clinics, they are now worried about getting at least zero. Payments on credit obligations increased, the cost of purchases increased, but they are afraid to raise prices, because the growth of solvency among the population is not visible. At EMS, for example, they increased the cost of the initial appointment by 5.6% – from 2.5 thousand rubles. Up to 2.65 thousand rubles. In the cost of services, a 35% increase in material prices was taken into account, although in fact it is higher. "Now none of the suppliers can give a forecast about how much and how much it will cost tomorrow," explains Tatiana Romanyuk. – We make purchases constantly – and every day we get a new price list. But a medical institution cannot change prices daily. "
Insurance companies: "Hysteria clinics"
In the revenue structure of EMS, the share of voluntary medical insurance is 55%. But in St. Petersburg there are clinics of the middle price category, where the share of VHI reaches 80-90%.
Our agreements with insurance companies state that we cannot change rates more than once or twice a year. Insurance companies understand that price hikes are inevitable. And now we are getting letters from them asking them to fix the cost of services and not change it," says the CEO of EMS.
Oksana Popova, Head of the Medical Directorate of the Northwest Regional Center of OSO RESO-Garantiya, confirms that clinics operating under contracts with VHI have already begun to report an increase in the cost of their services, albeit not so significantly so far. Basically, the current increase in value does not seem to cause panic. Furthermore, contracts state that clinics can raise prices once every six months. It's annoying for insurance companies of course, but no more than that.
"We see hysteria among dentists, and this is justified. Oksana Popova says that her expenses are too high for consumables. – Price growth by 30-40% is justified. Other areas of medicine, such as consulting, their prices can not rise much, limit Max 10%.
According to Oksana Popova, redirecting from one clinic increases the cost to others, since prices are kept for insurance companies, is problematic. In Saint Petersburg, there are insurance companies that dictate the clinic to the patient for treatment. But it is essentially the choice of the patient, whatever financial risks the company takes. Of course, over time, the clinic will leave the basic programs, but this will not happen immediately. We have a major dental clinic that said they haven't raised rates yet, but they are withdrawing their 20% discount for insurance companies. And what is this for the insurance company if not a tariff increase? In this case, the clinic moves to another price category. Of course, for those who signed the contract earlier, nothing will change, and the clinic will remain as it was in the basic program. But for the later decades of the mediocre program, she will fall into the costly program, which means her number of patients will decrease. And if canceling the discount also increases the cost, then we will already discuss whether we need this type of dentistry.
VHI insurance rates will go up
"A decline is expected in the health insurance market: entire companies are leaving Russia – only those with VMI in the social package. "The situation for us is very worrying and absolutely incomprehensible. This is our risk (insurance is always risky), and the task is to respond to the situation in a timely manner by changing the cost of our insurance programs. Fortunately, contracts are renegotiated throughout the year. With those who have already made agreements, we cannot change anything. For example, we conclude a contract with the insured for a year, and he pays it every three months. We will not change the price, except that with the insured we are discussing the case of reducing the amount of Medicare or additional payment. But in my experience, no one wanted to pay extra, says Oksana Popova. – But the problem is not with them, but with those who started insurance for 2-3 years at a fixed price. There are many such companies, and it is not entirely clear what to do with them. Very great difficulties arise with companies that announce that they are leaving the Russian market. For new customers who will come to us, or old customers who will renegotiate the contract, the prices will likely already be different."
Forecasts: pessimistic and optimistic
VHI Outlook: The cost of VHI contracts for organizations will increase, and in the current economic situation, many will not be able to provide VHI policies to their employees. This means that in private medicine the number of patients with VHI policies will decrease – we remember that in some clinics this is 80-90% of all patients.
The situation is sad not only because insurance programs will collapse, says Sergey Anufriev, director of the St. Petersburg Medical Forum. "Many clinics have taken out loans for development. Banks, and not only those under sanctions, have already been notified that interest rates on them have gone up. This means that the financial burden on their payments will increase. Everything is agreed: prices for medical services are increasing. Due to the growth in the cost of consumables and medicines, interest rates on loans have been raised, and private traders cannot refinance due to the same high rates; the solvency of the population, and with it demand decreases – explains Sergey Anufriev. – As a result, prices for medical services will rise by 30-100%. Some of the drugs, consumables, and implants that are used to deliver high-tech medical care may become quite expensive, because their price will become out of reach not only because of the exchange rate, but we are cut off from the logistics, from technology."
According to Anufriev's calculations, the cost of an IVF cycle, for example, will double, because only medicines and consumables are imported. Not everyone was able to buy for the future, and those with free money managed to store for a maximum of 3-6 months.
On the contrary, Alexander Abidin, chief physician of the Euromed Clinic, believes that prices for private medicines will not rise significantly: "If they start to rise, no one will buy them. The cost of services has never been decisive in the medical business. The main thing is demand. Someone who cannot meet the financial model of compressed demand will simply disappear."
Alexander Abedin predicts that it will be better than it is now after the hot phase of the special operation – once the "tanks and guns" stop firing and there is a stable negotiating agenda. Then there will be an acute phase – 3-5 months of supply failure (change of logistics, change of assortment). Then, the subacute phase that will last another 3 to 9 months, there will be a "settlement" and a new equilibrium point will emerge in terms of assortment – price – availability. At the same time, he said: "Now the intensity of changes and unpredictability is very high, so today it is impossible to predict 100%. We are all witnesses to the fact that the predictions were the same, and the reality is completely different.
Logistics is likely to change, since there is an embargo on the Russian Federation, but not on Turkey, Armenia, Kazakhstan and other countries. This means that intermediary companies will appear – the Kazakhstan company will order equipment and consumables and deliver them to Russia. It will be more expensive, and most likely, at 100 percent prepayment. But all we need will appear. Just not as fast as I'd like.
Irina Baglikova, Fontanka.ru