The delegation of Tomsk Polytechnic University headed by sro Rector Dmitry Sidnev made a working visit to the National Research Nuclear University MEPhI (MEPhI).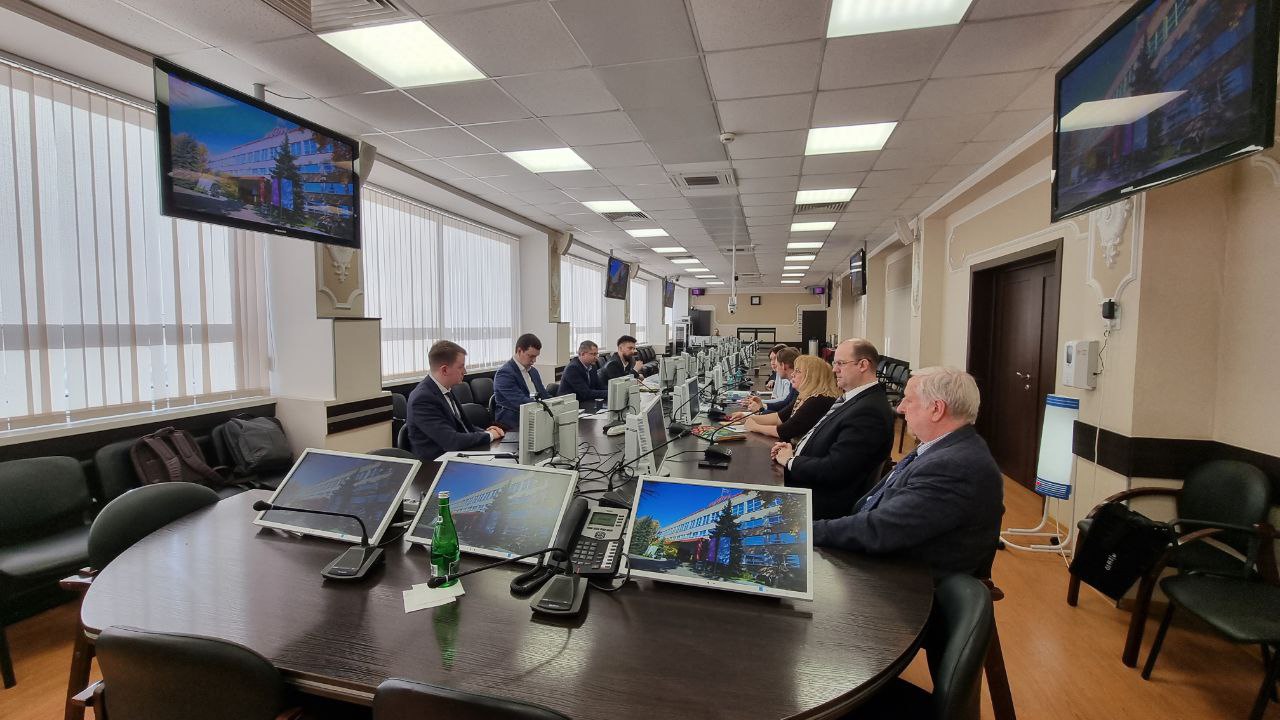 A cooperation agreement has been concluded between Tomsk Polytechnic University and MEPhI. Universities have already developed partnerships in the field of educational programs. For example, TPU master's students can take training courses at the NRNU MEPhI Resource Center in Volgodonsk. In addition, MEPhI and Tomsk Polytechnic University are jointly implementing major projects, such as, for example, the international NEST I-graphite project aimed at improving the skills of specialists for decommissioning nuclear facilities.
The working visit of the Polytechnic Institute was aimed at discussing other prospects for developing partnerships. Among the main topics, for example, the joint development of engineering education, the use of modern technologies in the educational process (virtual reality simulators, digital twins).
The visitor, Director of the Institute of Engineering Education Development at TPU, confirmed roman las.
The meeting participants also discussed the universities' cooperation in the field of medical and radiological engineering and nuclear technologies, including joint educational and scientific programs. and learn about the technological capabilities of MEPhI.
"The science facility, the NEVOD Experimental Complex, makes a special impression. It allows for world-class research in the field of fundamental physics. Furthermore, undergraduate and postgraduate students of MEPhI take an active part in these studies at this facility, allowing them to develop research competencies more broadly. effective.
It is important to understand that creating and maintaining the operation of such unique installations is an important component of the activity of any research university, and MEPhI sets the highest standards here,"
– One of the delegation members, Deputy Rector for Science and Technology Transfer from TPU participated Leonid Sukhikh.
.