Tortillas are undeservedly forgotten by many housewives, but this wonderful dish can be a real find for the family.
The flour product can easily replace purchased bread, can be used as the basis for other dishes and help make the diet more diverse in general.
However, not every modern housewife will be able to cook delicious, melt-in-your-mouth cakes.
What products should be prepared
– one and a half cups of flour;
– about 180 ml of kefir.
– 1 egg;
A teaspoon of sugar.
Half a teaspoon of soda, salt and vinegar.
– frying oil.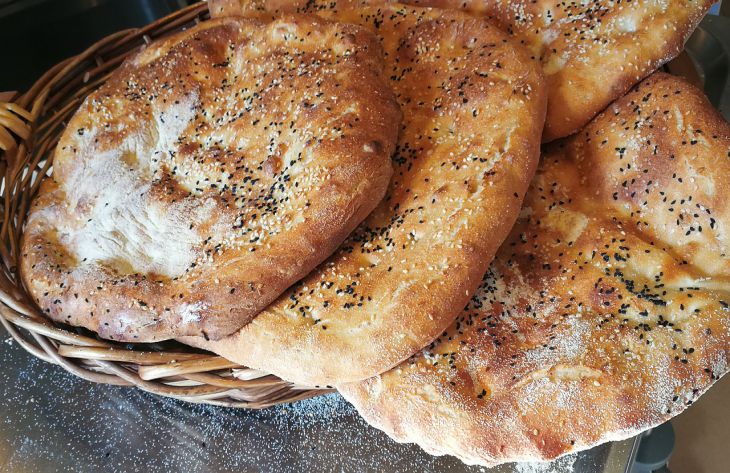 how to cook
First, you need to saturate the flour with oxygen, and then begin to combine kefir, salt, sugar, eggs and a tablespoon of vegetable oil.
Next you need to introduce about three tablespoons of flour.
Mix baking soda with vinegar. After the interaction appears, you can send the component to the rest of the test. Next, carefully fold in the rest of the flour.
Let's start with the test. When its texture becomes similar to pancakes, you can stop. The container is covered with cling film and left in the kitchen for 15 minutes.
After that you can shape the "sausage" and divide it into several equal parts. We bring each of them to the desired state using a rolling pin.
Heat a frying pan and add oil.
Fry for 2 minutes on one side, turn over, use the lid, fry for the same amount and remove from the stove.
If you want the cakes to melt in your mouth, then each of them must be treated with butter.

Author: Marina Mikhalab
.