How to make healthy chocolate at home. step by step recipe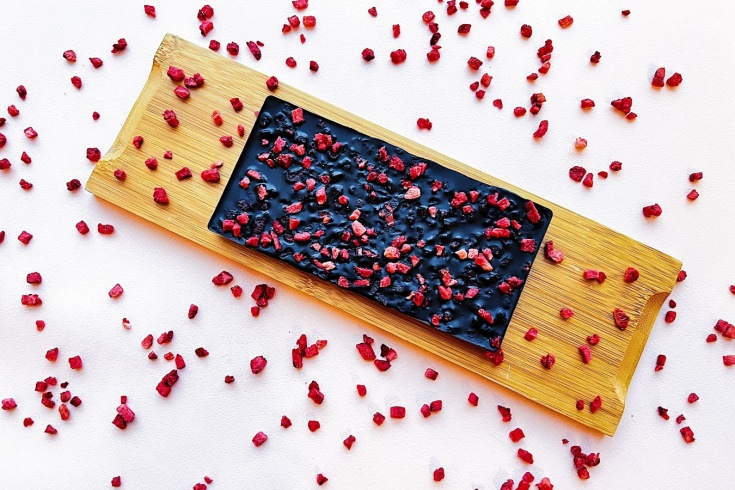 This dessert will be an excellent addition to tea, and it is also convenient to take it with you.
Chocolate, in fact, is a very healthy product if it is consumed naturally, of high quality and, of course, in reasonable quantities. First, it strengthens the walls of blood vessels well, improves blood circulation. Secondly, it is considered a powerful antioxidant, and it reduces the risk of developing diabetes and stomach ulcers. Regular consumption of a small amount of dark chocolate stimulates the production of the hormone of happiness – endorphins.
All these beneficial properties are inherent only in dark chocolate with a cocoa content of more than 85%. The rest of the types contain powdered milk and a large amount of sugar. Therefore, when choosing chocolate, you should definitely read the composition, and even better – cook it yourself from natural ingredients.
There is nothing complicated in making chocolate at home. The main thing is to have the necessary equipment, namely: a thermometer (necessary for tempering chocolate) and a mold for a chocolate bar. You can buy all this at the candy store.
You will need:
cocoa powder – 25 g;
cocoa butter – 50 g;
sweetener or coconut sugar – 50 g;
Any porous berries for garnish.
Cocoa butter, powder and sugar must be mixed together and sent to a steam bath. An important point: the burner should already be turned off, and the oil should be heated to the steam that formed before. Now we take a thermometer in our hands and, constantly stirring, heat the mass to 44 ° C. Next, we begin the tempering process. As soon as the mass temperature reaches 44 ° C, remove the bowl from the steam bath and, stirring constantly with a silicone spatula, cool the contents to 25-26 ° C.
After that, we heat the mass again – we increase the temperature literally by a few units, up to 28 ° C. Now you can pour chocolate into the mold and sprinkle with freeze-dried berries. Leave it for 20-30 minutes in the refrigerator.
If all the steps are followed correctly and the tempering process is successful, the chocolate hardens quickly, easily comes out of the mold, does not stick to the hands and does not melt.