How to cook delicious asparagus as a side dish. step by step recipe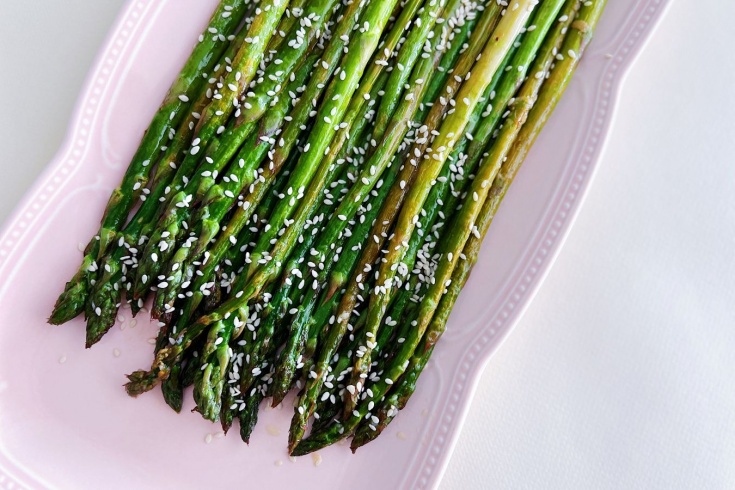 Vegetables are considered a delicacy, but even a novice chef can make such a dish.
Asparagus is a delicacy that becomes not only a tasty side dish, but also a healthy vegetable. It has high nutritional value and is rich in trace elements necessary for health. Most of all, asparagus contains potassium and vitamin A, as well as vitamins C, K and beta-carotene. Vegetables rich in fiber will be an ideal side dish for those who follow a healthy and balanced diet.
Cooking asparagus is a very simple process. There is no need here for special ingenuity. Since the taste of this vegetable is very interesting, it is not at all necessary to use any additional ingredients in cooking. It is enough just to emphasize its taste.
Cooking methods vary: asparagus can be boiled, baked in the oven, grilled or stewed in a regular frying pan.
You will need:
asparagus – 200 g;
garlic – 1 clove;
lemon – 1/2 piece;
olive oil – 20 g.
First of all, asparagus should be washed and dried well. Next, finely chop the garlic and mix with olive oil and add this mixture to the vegetables. Scrub well until each stem of the plant is soaked. We put all the asparagus in a dry frying pan or on the grill and fry over high heat, stirring occasionally, so that it does not burn, but at the same time fry on all sides. Two minutes before cooking, pour plenty of lemon juice over the asparagus. ready!