GES-2 opens after reconstruction. Inside there will be a cinema, concert hall, library, shops, restaurant, café, playground, workshops, artists' studio, exhibition halls and halls for public events.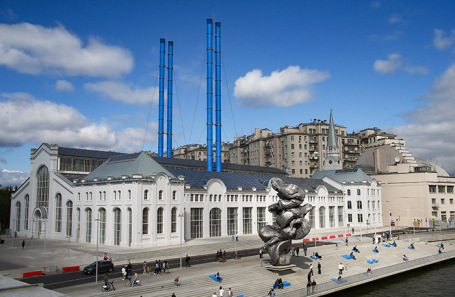 GES-2 House of Culture has announced the opening date. It will be possible to visit the venue from December 4, according to the website of the VAC Foundation, for which the building will become a permanent site.
The cultural space is located in the building of the former Moscow Power Plant on the Bolotnaya Embankment. Entry to HPP-2 will be free. Tickets will only be sold for movie shows, shows or concerts.
The House of Culture will open during the Santa Barbara season. How not to surrender to colonialism? "Which will run until March 2022. It's about how Western culture penetrates Russian reality in the 1990s. The main project of the season will be a 98-day show. During this time, Icelandic artist Ragnar Kjartansson will reshoot Santa Barbara. Igor Khlestov, Director of Public Relations continues. At the Help Center:
Igor Khlistov Public Relations Manager VAC ""
Earlier, the Big Clay statue No. 4 was installed by Urs Fischer near GES-2, which caused widespread public outcry and is a 12-meter aluminum installation – a copy of a piece of clay, which the author kneaded in his own country. hands.
Do you want to add BFM.ru to your news sources?