The winners were determined at the Future Healthcare accelerator in Moscow. A total of 224 applications were submitted. The best teams, together with specialists from the Moscow Center for Innovative Technologies in Health Care, Medsi and Moscow doctors, will continue to work on digital solutions to increase their integration into the city's healthcare system. This was stated by the Deputy Mayor of Moscow for Social Development Anastasia Rakova.
Future Healthcare Accelerators Winners Announced
Irina Pecherskaya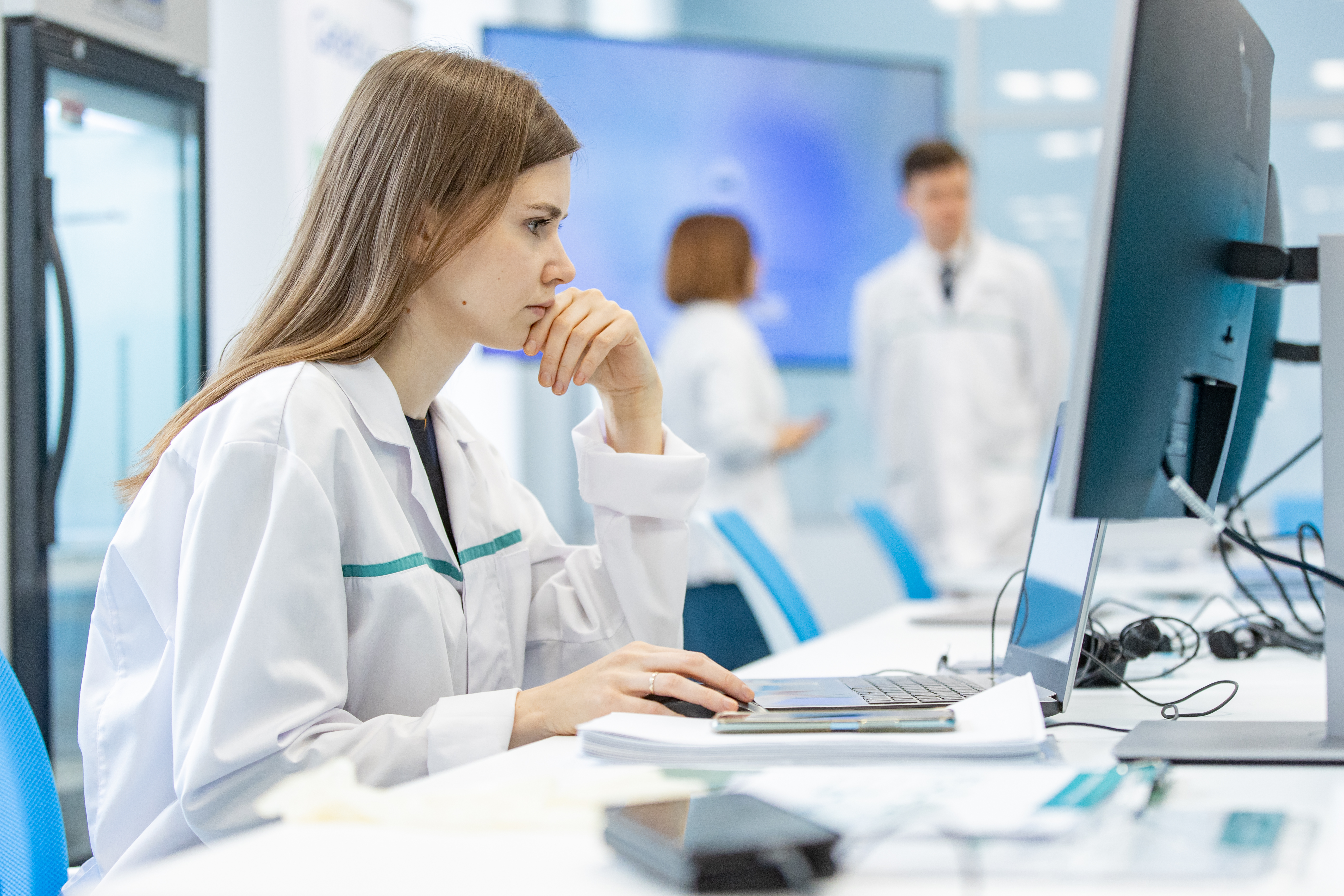 Photo: Moscow Center for Innovative Technologies in Health Care
"Future Healthcare is a unique accelerator, startups have had the opportunity to test their developments in the city's medical institutions and Medsi clinics. Based on the results of evaluation of projects by the main independent specialists of the Ministry of Health, we have identified five winners. They are digital services based on artificial intelligence for pathological diagnosis. For oncological diseases, predicting the risk of developing diseases and improving the quality of monitoring their course.– said Anastasia Rakova, Moscow Deputy Mayor for Social Development.
Accelerator winners are:
Medical Neuron is an AI-based decision support system for pathologists. The service studies digital images of tissue samples and looks for correlations in data where a person does not see relationships or inconsistencies;

The "Third Opinion" is a platform to identify pathological changes in different medical images and improve the quality of monitoring the course of diseases based on artificial intelligence technology.

Zdorovye.ru is the first platform in Russia that develops digital therapy services for patients with chronic diseases. This year the company, along with the Moscow Center for Innovative Technologies in Healthcare, plans to carry out a number of RWE studies to prove the effectiveness of digital therapy;

Webiomed is a medical decision support system that automatically analyzes medical data, identifies risk factors and suspicions about diseases, and forms predictions about the likelihood of diseases based on them.

Point of View is a high-accuracy artificial intelligence system for detecting colorectal polyps during standard colonoscopy procedures in real time.
"I would like to share one of the important events of the accelerator: Medical Neuronets, together with the chief pathologist in Moscow, Nikita Savelov, was the first to train a neural network to recognize colorectal cancer using artificial intelligence. For these achievements, we plan to continue holding such These programs and events.– said Vyacheslav Shulinin, head of the Moscow Center for Innovative Technologies in Health Care.
From March 22 to April 11, the Moscow Center for Innovative Technologies in Healthcare, together with the Moscow Institute of Physics and Technology, will hold a health data hack hackathon in the field of machine learning and data analysis in medicine. Students and alumni of universities can participate in it. Prize fund 500 thousand rubles. More information and registration at website.
Cover photo: Guschenkova / stock struggle
Subscribe to our site telegram channelTo keep up with the latest news and events!