Posted:

07 June 2022, 13:14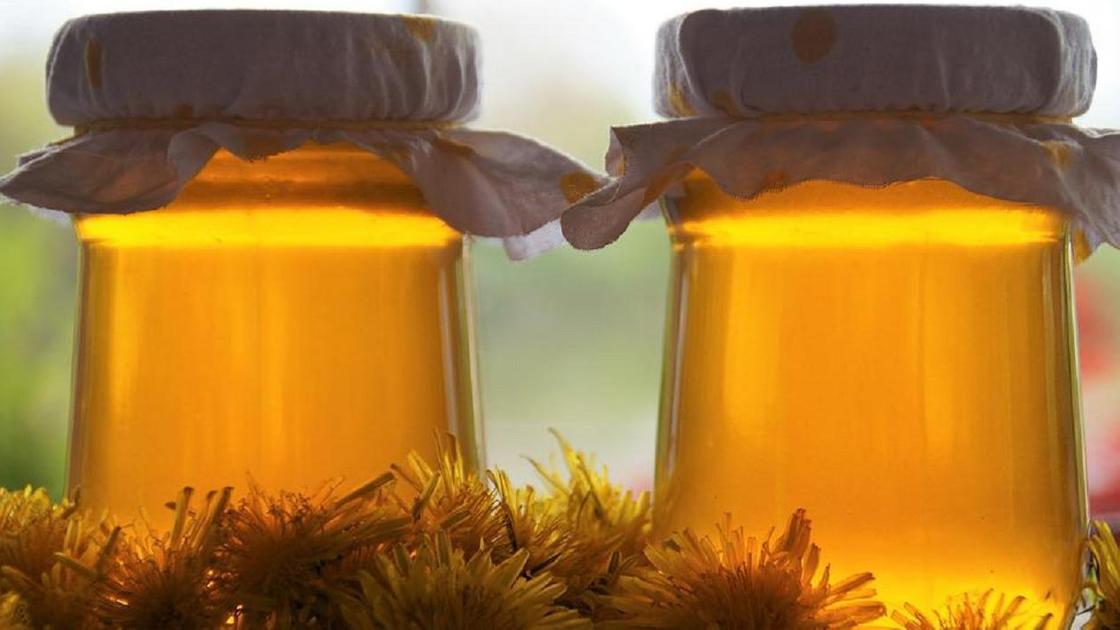 Dandelion contains many vitamins and minerals, and has beneficial properties. Dandelion jam is a great way to preserve the richness of wildflowers for the winter. Experts Rachel Link, Alina Clark, Peggy Trowbridge Philippon and Samira Kazan spoke about the benefits of cooking recipes.
Features and benefits of dandelion jam
Dandelion jam looks and tastes like honey. In Western countries, it is called "dandelion honey" and is widely used. The product is very popular among vegetarians with a sweet tooth.
Jam benefits
Dietitian Rachel Link notes that the composition of dandelions is surprisingly diverse. Its flowers, which are used to make jam, contain the antioxidant beta-carotene and a pleasant eye pigment, several B vitamins, as well as E, PP and A.
Dandelion flower is rich in proteins, containing about 5%. For comparison, the absolute champion of the vegetable world contains 13% of proteins. Dandelion is rich in sodium, copper, selenium and manganese. It contains phosphorous, potassium, calcium and iron salts. The plant contains a large amount of vitamin C. According to this indicator, dandelion has a lemonade. This substance helps in strengthening the immune system and bones.
In folk medicine, dandelion jam is used as a mild anti-inflammatory agent. It can relieve the course of acute and chronic cystitis and colds. The product has a general strengthening effect on the body and is indicated for emotional and physical stress and sleep disturbances.
Only store dandelion jam in the refrigerator. This will completely save all useful properties. The shelf life of a homemade product is six months.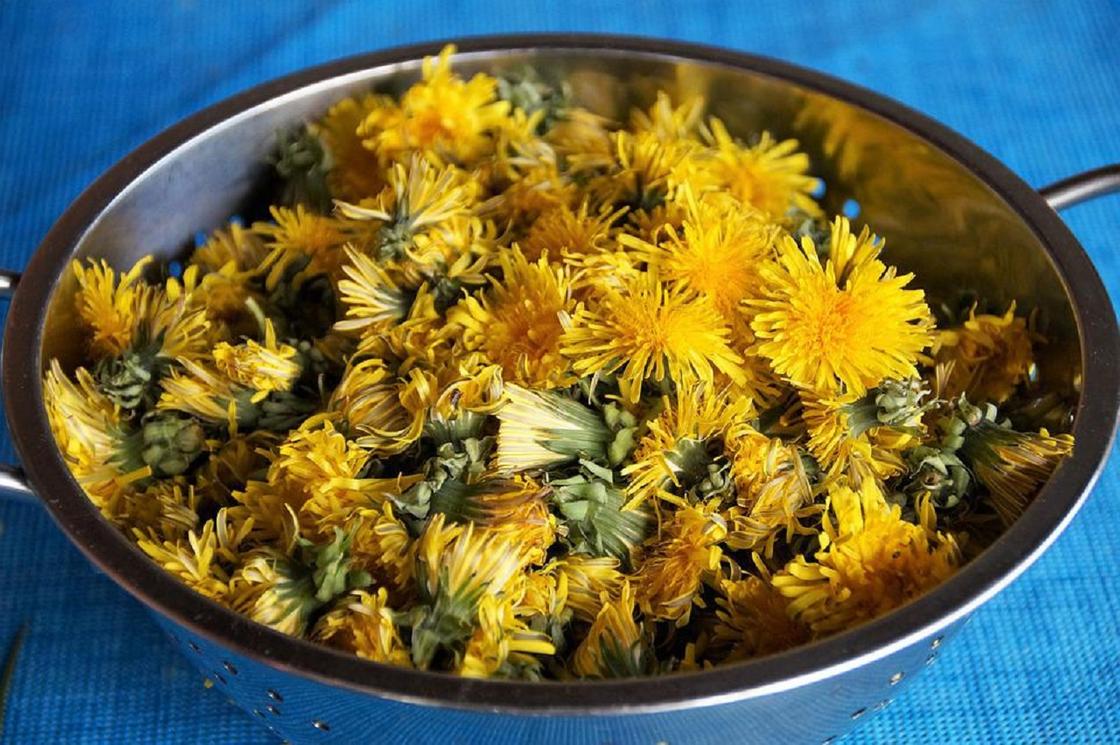 damage and damage
Dietitian Alena Clark, Ph.D., warns that dandelion products can harm people with allergies. Avoid jam if you are allergic to ragweed, chrysanthemums, sunflowers, chrysanthemums, yarrow, calendula, chamomile, and dandelion itself.
People with a dandelion allergy may experience rashes, watery eyes, and other allergy symptoms. Dandelion also contains iodine and latex, so avoid them if you are allergic to any of these.
Jam should not be given to children under five years of age, even in small quantities. Older children should not use dandelion jam as a remedy. It is better to give it little by little for colds and flu as an antibacterial and soothing.
Dandelion jam contains a lot of sugar, so jam should be completely abandoned for diabetes and obesity. Sugar will not harm good health if the amount in the diet is moderate. It is a quick source of energy that stimulates protective liver function, helping to synthesize glucuronic acids.
WebMD magazine notes that for most people, dandelion and any dandelion products are perfectly safe as long as they are not abused. When taking an overdose, which is very rare, stomach upset, heartburn, or diarrhea may occur.
Dandelion jam recipe
If you are going to make dandelion jam, pay attention to the quality of the raw materials. Remember that any dirt from the flower petals is removed with great difficulty. So it is best to look for flowers outside the city, away from highways, picnic areas and pastures. Avoid lawns, they are often treated with chemicals.
components and technology
To prepare 5 servings of delicious dandelion jam, which European cuisine is so proud of, you need the following ingredients:
dandelion petals and water – 4 cups each;
lemon – 1/3 piece;
sugar – 2.5 cups.
Preparations take 6 minutes, and dandelion jam takes 40 minutes. Continue like this:
Place 4 cups of dandelion petals in a bowl and cover with cold water to remove insects and dirt. Leave it like this for 5 minutes, then carefully fold the petals into a mesh strainer.
Put the raw material in a thick-walled frying pan. Pour 4 cups of water and add a lemon cut into 5 mm thick circles.
Transfer the saucepan to the stove, turn on the maximum temperature and bring to a boil. Reduce flame to minimum and continue cooking for 30 minutes. Remove the pan from the heat and let the broth soak for 6 hours.
Strain the cooled dandelion decoction through a cheesecloth-covered sieve. Discard the thickening, return the liquid to the pan, bring to a boil and reduce the heat to weakest.
Add granulated sugar in several steps. Stir each part until completely dissolved.
Continue to cook the jam over low heat until it thickens to the desired consistency.
The prepared jam is cooled and poured into dry sterilized jars. Close with lids of polyethylene or shredded metal.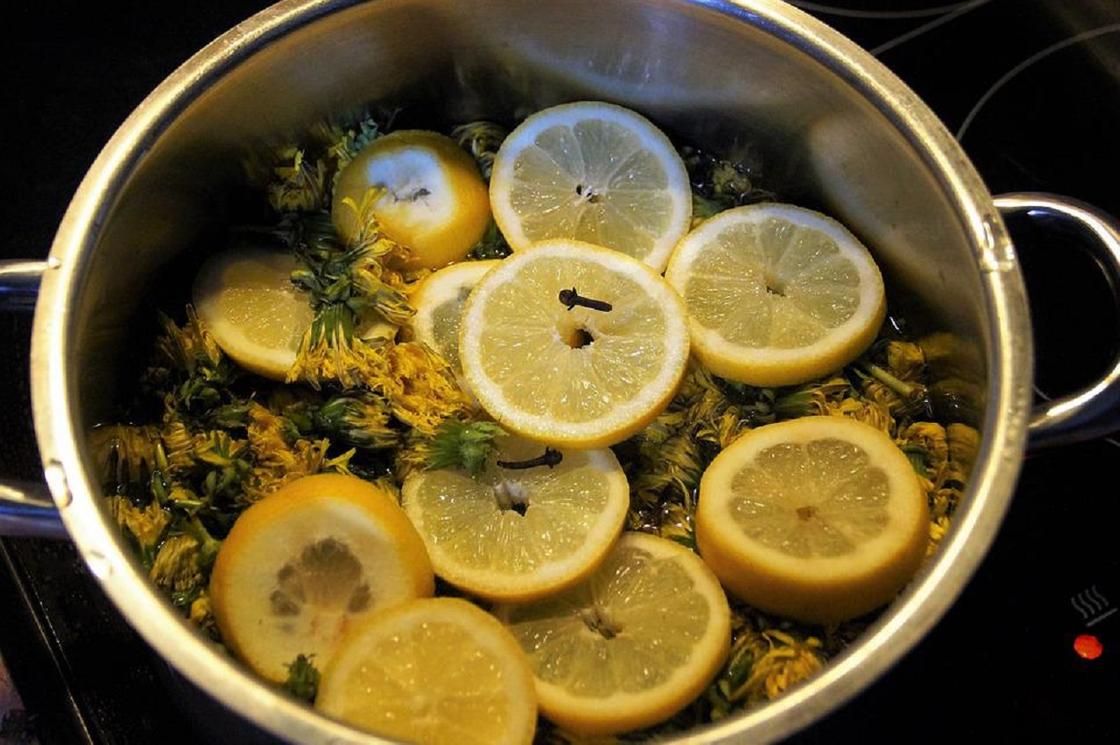 jam tips
Food writer and recipe developer Peggy Trowbridge Filippone explains how to make dandelion jam especially delicious:
Pick dandelions during the day when their buds are open. This will allow you to reject unusable samples.
It is possible to use whole flower heads for jam, but in this case they will acquire a slight bitterness. If you take only the petals, then this problem will not appear.
Instead of lemon, use orange or other citrus fruits. This will help create some new flavors.
In the process of preparing a decoction, you can put aromatic herbs such as sage, thyme, verbena or laurel. Put additional herbs in a decoction that has already been removed from the stove. Remove them after 10-15 minutes, or else the delicate floral jam aroma will be killed off.
Vegetarian writer Samira Kazan, who collaborates with Vogue, The Times and Entrepreneur, recommends adding vanilla to jam. Use a natural flavor or extract.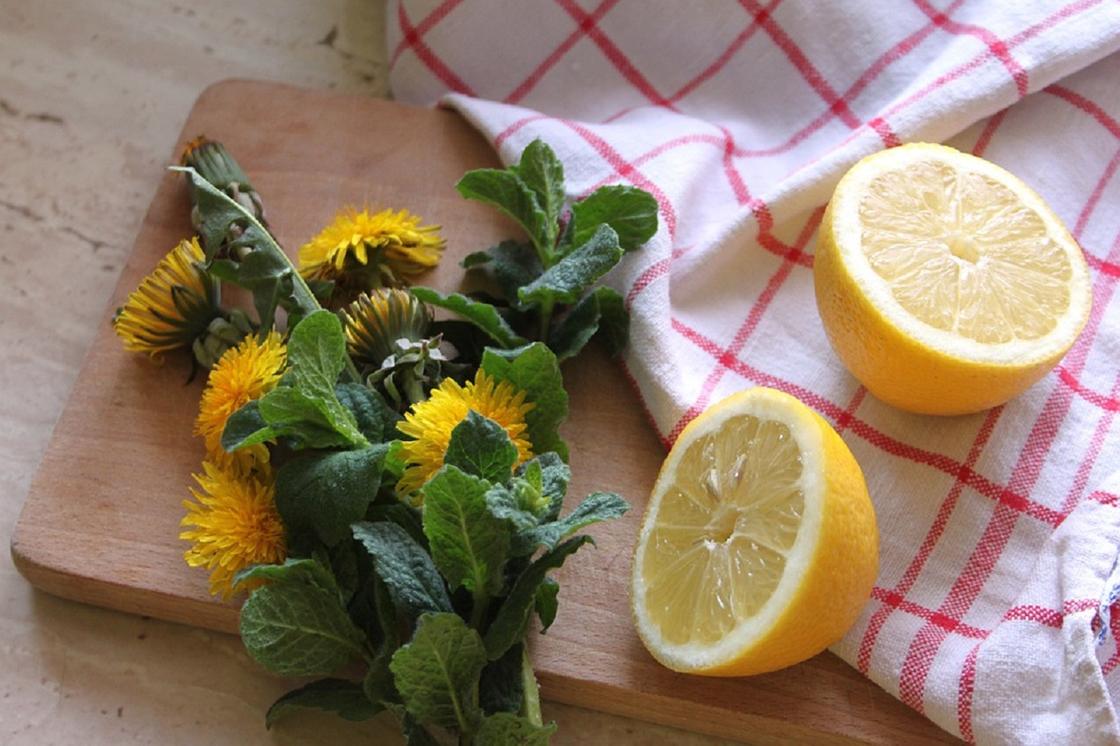 Dandelion jam has a wonderful taste and many useful properties. Its preparation is very simple and fast. Make Dandelion Jam using the recipe above and share your experience in the comments.
Original article: https://www.nur.kz/food/recipes/1771569-varene-iz-oduvancikov-polza-i-vred/