Charlotte is a classic pie made mostly with apples. However, in the strawberry season, it will not be inappropriate to experiment with the filling: sweet and sour berries will make the charlotte especially tender and tasty. In addition, even a schoolboy can handle the preparation of this five-ingredient pie.
Ingredients: 3 eggs, 200 g flour, 150 g sugar, 1 tsp. Baking powder, 300 gm strawberry.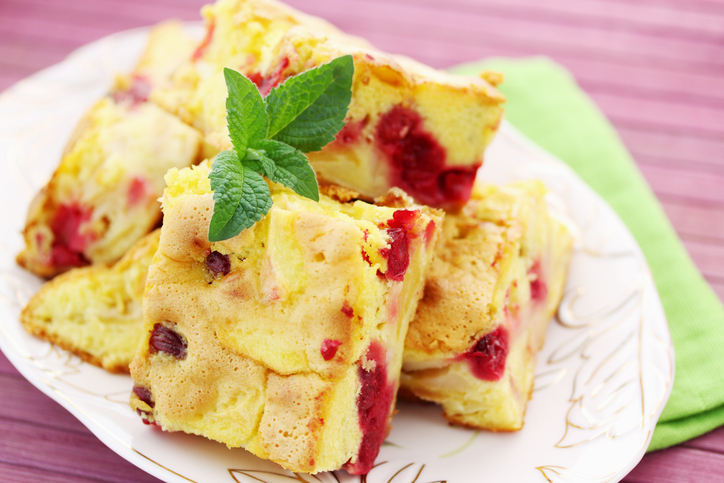 Photo: Getty Images
cooking:
Crack the eggs and separate the yolk from the white. First, beat the whites well with a mixer until the foam becomes fluffy, then add the yolks and beat again.
Sift the flour, mix with the baking powder and carefully incorporate into the egg mixture, whisking constantly.
Add sugar to the dough and beat again until smooth.
My strawberries, remove the cuttings and cut each strawberry into two.
Cover a baking dish with parchment, grease the sides with butter and pour most of the dough. Put the strawberries on the face and pour over the remaining mixture.
In an oven preheated to 180 degrees, bake charlotte with strawberries for 30 minutes. When ready, the cake can be sprinkled with powdered sugar.
The most interesting stories and news of the day are now in Telegram! Subscribe to theLime channel and get to know it soon.
.