During the war, you should try to monitor your family's diet. Indeed, due to nervous stress and unbalanced nutrition, even the healthiest people are at risk of contracting a virus or infection. Therefore, several times a week you need to add the first training courses to the list. And if you've already done that Chicken soup with semolina dumplingsThis time, cook the cabbage. theLime chose the simplest recipe.
Ingredients: Any Beef Stock (600g), Water (3L), Potato (300g), White Cabbage (650g), Millet (100g), Carrot (80g), Onion (80g), Vegetable Oil (60) ml), salt, pepper, dry spices, fresh herbs (50 g).
Photo: pinterest.com
cooking:
To prepare a delicious cabbage soup, you first need to cook a meat broth. To do this, take any meat, for example, turkey fillet or chicken thighs, rinse under running water and put in the bowl of the multicooker. Fill with clean filtered water, add salt. We turn on the "Soup" program and cook until cooked, 40-60 minutes. Periodically remove the resulting foam with a slotted spoon. Then we take out the finished meat from the broth and cut it into pieces.
Clean the potatoes, rinse them under water and cut them into clean sticks. We add it to the multicooker bowl to the broth, turn on the same program again and cook for 20-25 minutes after boiling.
Rinse the cabbage, remove the upper leaves and chop them finely with a knife. After boiling the broth with potatoes, spread the chopped cabbage and millet, which must first be washed several times.
Wash the onions and carrots and peel. Cut the onion into small cubes and three carrots on a grater.
Heat a frying pan with vegetable oil and fry the carrots and onions until softened. Then add roasts to the multicooker bowl.
At the end, add salt, pepper and other seasonings to taste in the multicooker. Stir, wait until everything boils and cook for another 5 minutes. Then turn off the multicooker and leave the cabbage under the lid.
We wash fresh vegetables under running water, and put them on paper towels to absorb excess moisture. Then chop finely.
Pour the cabbage into divided plates and sprinkle with chopped herbs.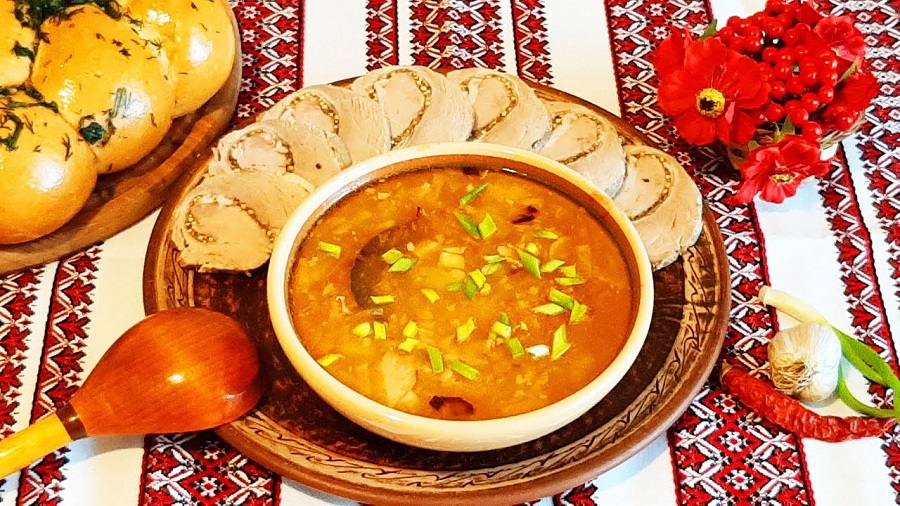 Photo: pinterest.com
The most interesting stories and news of the day are now in Telegram! Subscribe in the channel lime And learn more about it.
.